BISA is a suicide prevention and mental health support line, provided by Bali Bersama Bisa foundation.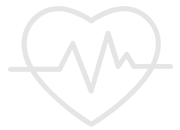 Directory of

Services
A list of community services and resources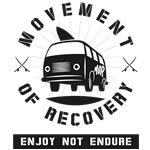 Description
Movement of Recovery
Yayasan Semangat Pergerakan
IG: movement_of_recovery
The MOR Project is a collaboration of two services – Yayasan Pergerakan Pemulihan (MOR Project) & PT Kolompok Semangat Bersama (Spirit Of Together Group). Together we are a service offering a One-Stop-Shop Community Resource, inspiring & empowering recovery as a Positive Lifestyle Choice.
MOR Project promotes services for individuals & families looking for freedom from active addiction. We share translated video testimony of recovering addicts throughout Indonesia & the globe, offering an insight into recovery Indonesia, breaking the walls that divide us, bringing us together knowing addiction does not discriminate. We strive to break stigma & misconceptions attached to addiction & recovery, through music, the arts, public awareness events, & exciting activities which all are welcome to attend. A platform to celebrate a positive lifestyle choice. A place furthering the wellbeing of individuals, their families & communities, believing, recovery is to be Enjoyed not Endured.
The MOR Project, with it's outreach vans, media networks & resources, continue to utilize & unify recovering addicts to undertaking projects furthering the well-being of Individuals, Families & Communities.
MOR Project offer qualified professional assistance, & services helping those suffering addiction & substance use related issues access; private & low cost treatment options, case management, interventions, counselling, sober coaching, aftercare services, drug awareness, & free information & advice throughout Indonesia for those seeking Freedom from Active Addiction.