BISA is a suicide prevention and mental health support line, provided by Bali Bersama Bisa foundation.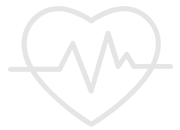 Directory of

Services
A list of community services and resources
Description
Yayasan Bali Bersama Bisa merupakan kolaborasi beberapa Yayasan dan komunitas untuk mempromosikan kesejahteraan fisik, mental, dan sosial dengan semangat inklusivitas. Bersama, kami bertujuan untuk menghilangkan stigma kepada orang-orang dengan gangguan kejiwaan, difabel, kelompok dengan identitas gender, dan lainnya yang kerap didiskriminasi atau dimarginalkan oleh masyarakat.
Bali Bersama Bisa Foundation is a collaboration of several NGOs or communities to promote physical, mental, and social well-being with a spirit of inclusiveness. Together, we aim to reduce the stigma about people with mental health problems, disability, gender issue identity communities who are frequently discriminated or being marginalized by others.